in English
Founders
We, the two founders have come from such agency and client side that ensures both our viewpoints in the work for our clients. We have gained many years of experiences in marketing on one hand domestic and multinational companies and on the other hand with autonomous institutions.
Our competitions
Corporate events:
-Conferences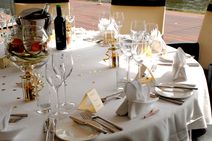 -Kick off, End of the years'gala
-Award presentations, Celebrations
-Charitable and CSR campaigns
-Partner meetings
-Trainings
-Parties
-Business breakfasts
-Press conferences
-Press breakfasts /lunches
-Exhibitions and participation in exhibitions
-Road shows (several destinations of country tours)
-Racings, competitions
-Team buildings
-Family days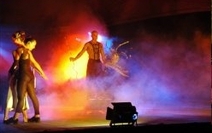 Events mass:
-Festivals
-Concerts
-City Day
-Advent celebrations
Marketing activities

- Image developing
- Promotion campaigns - to become visible on the market. We can use bluetooths advertisment or instant, speaking bar.
- We plan and achieve telemarketing, telesales campaigns. Our aim is to connect other firms and sales promotion - products, services or invitation for events.
- Media strategy planning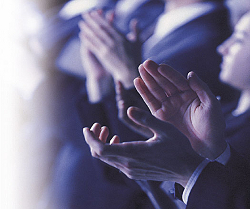 - Coordinations of PR campaigns
- Press editoring, e.g.: invitation cards, news letters, annual reporting…
- Media and marketing monitoring. We check the opportunities of press appearances for your company and/or your activities.
- Media surface purchasing - we find the available locations and the comfortable price.
Our Hostess agency
Hostess service - Neat, pretty young adults, who can help your successful events.
Our methods

For the efficiency and the partner satisfaction:

- Our origo: shortly brief
- Program and venue offering (a conception with your suggestions)
- Quotation
- Scenario and to-do list
- Contact list
- Scheduling
Of course, we keep in touch with our clients, we continuously synchronize our steps according to the clients' demands.



Contact
Zsuzsanna Varga-Örvendi
+ 36-20-662-8403

1029 Budapest,
Kútföldi str.3. ground floor. 3.